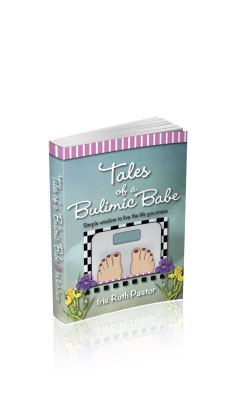 FOR IMMEDIATE RELEASE
Tampa, FL — Ladies, Ink Publishing
Tales of a Bulimic Babe by Iris Ruth Pastor
October 3, 2017
Paperback ISBN: 978-0-9652832-1-2—$15.99—Memoir, Self-Help, Eating Disorders, Body Image
Also available in all eBook formats ISBN: 978-0-9652832-2-9—$9.99 Distributed by Ingram and all other better literary distributors
Simple Wisdom to Live the Life You Crave
Tales of a Bulimic Babe is about a woman who apparently "has it all"—a happy marriage, five well-adjusted sons, a stimulating career, lots of friends and extended family. But what Iris Ruth Pastor kept hidden from them all was her addiction to a "lover" she called ED—her eating disorder. This is the story of her shedding that secret, facing and owning her addiction, and taking courageous steps to break free of the disorder that ruled her entire life. How did she tame the triggers that led to bingeing and purging—deal with the ravenous monster within, navigate the road back to a healthier, happier and more fully engaged life? If you've ever grappled with something that prevents you from operating at full throttle, Iris's brutally honest yet witty and inspirational story answers the tough questions, while reminding us that the possibility of recovery is within our reach.
---
"In this honest, insightful, and inspiring book, Iris Ruth Pastor shares her story of recovery from a decades-long battle with bulimia. She brings a poignant and relatable honesty to the memoir using both wisdom and humor to bring the reader on the journey from despair to healing. This is a must-read for anyone who struggles with an eating disorder, or knows someone who does; by sharing her experience, Iris offers insight, understanding and hope."
—Dr. Nina Savelle-Rocklin, PsyD
---
Oh, Iris, what a gift I received yesterday when your book arrived in the mail! I didn't get a chance to look at it until I was in bed last night, and I was so thrilled to begin to read your story and to see what an impact Intuitive Eating has had on your healing process…you're a marvelous writer—so articulate and wise. I not only appreciate what you're saying, but also how you're saying it…I'm dropping the other five books I'm reading, so I can read yours first…I'm excited to do that.
Elyse Resch   
Co-Author of Intuitive Eating – A Revolutionary Program That Works
---
Congratulations on your outstanding book. I have encouraged all my patients to buy it… You are amazing. Great writer speaker and role model for midlife woman struggling with eating disorders.
Dr. Ann Kearney Cook
The Cincinnati Psychotherapy Institute
---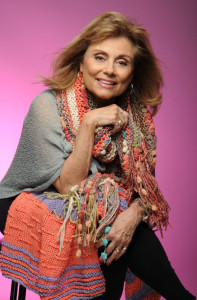 Have you ever equated your self-worth with the needle on the scale?
And the further north it climbed, the worse you felt?
Have you ever fell off the dieting wagon again and again and again?
And vowed it would be different tomorrow?
Have you ever berated yourself for eating the first, second or even third piece of chocolate cake?
Agonized over another pair of too tight jeans?
Just knew your life would be better if you lost ten pounds?
If you answered yes to one or more of the above, this book's for you.