Imagine a speaker with a fresh take on life.
Imagine a speaker who makes you laugh at your foibles and inspires you to confront your challenges with exuberance and a plan.
That's Iris Ruth Pastor, a coping guru who advocates for us all toPreserve Our Blooms.
Book her today! Just fill out the handy contact form at the bottom of this page and Iris will be in touch with you.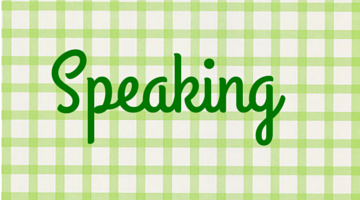 From Coping to Soaring
Meeting And Surpassing Your Professional Goals
Having it All But Not at the Same Time
Prioritizing at Work and Play
Rest and Inner Peace? I'd Settle for Five Seconds of Solitude
alancing Home And Work
Overcoming Rejection and Obstacles
Again and Again and Again  
Daring to Be Yourself
Getting What You Want Without Giving Up What You've Got
A Kidless Mother
Blooming After The Nest Empties
If You Have Short Hair, You Can't Wear Braids. Why Not?
Blazing Your Own Path
Sift: And I Don't Mean as in Baking
Things My Mother Never Told Me and Things My Mother Told Me That I Never Listened To
The Disease to Please
Are You A Victim?
COPE
Control. Optimism. Perseverance. Evolution.
Mothers and Daughters
From a Daughterless Mother
Aging with Joy
Autumn's Wonderland
Stop Vacuuming and Call the Caterer
Taking time for you
Legacy Letters and Ethical Wills
Equipping Your Children
A Sliver, A Slice, or the Whole Darn Cake?
Building Community and Camaraderie Ingredient by Ingredient
What Do Women Really Want?
What Do Women Want Now?
Get Angry, and Get Going
I Know This Will Come as a Big Surprise, But My Husband is Not My Best Friend