Who doesn't want to live the life they crave?
Organizations hire me because I have a proven track record of helping their members soar to new heights. Whether it's mid-lifers, baby boomers or senior citizens, my presentations provide the authentic tools they need to unblock bad habits, overcome challenges and dismantle roadblocks that prevent them from living life fully and joyously. My audiences leave with ideas, hand-outs and a new feeling of freedom – to achieve, engage, partake and enjoy whatever it is in life that gives them  unconditional joy and happiness.
And how does the sponsoring organization gain? Members are rejuvenated and ready to tackle new projects, provide fresh perspectives and even attend more events.
Come along.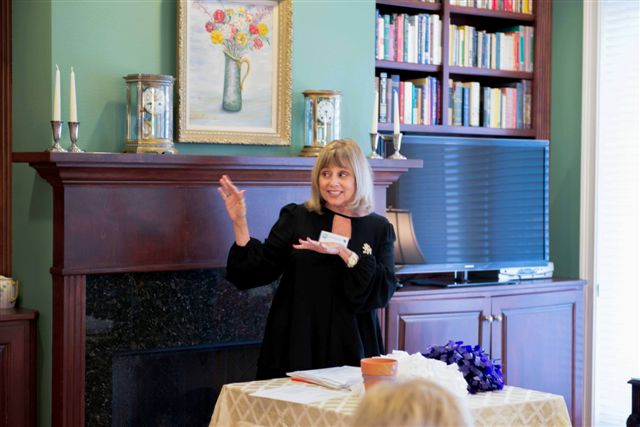 What Do You Get When You Hire Me?
A spotlight on service:
My programs are designed to engage and be relevant to your particular audience and to meet both your needs and your time specifications.
My job is to add value to your event to make it a success.
An engaging presentation:
*  I focus on how to unleash everyday brilliance by using our talents and resources to be the best we each can be.
*  I interweave clear and concise suggestions for putting what we talk about into actual practice.
*  I pepper my talk with humor and illustrate with real life anecdotes – both leading to actionable steps to help you live the life you crave.
.
Customization:
We will discuss in advance your programming desires, needs, and audience make-up. Why? So I can customize a presentation that draws great numbers and holds each member of the audience spellbound.
Key notes, break-outs, panel facilitation, workshops and half-day or full day power fueling mini-retreats are what I offer. Customizing for you is not a chore – it's one of my top priorities and greatest joys.
I work with corporations, sales teams, non-profits, organizations, universities, religious  institutions and social groups. Fee schedule is available upon request.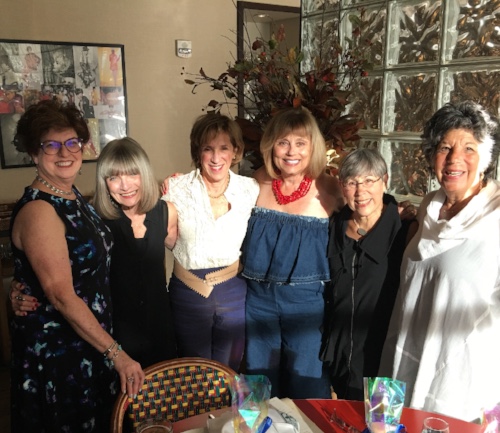 Speaking Topics
Presently offering these topics:
The Secret to Living Happily Ever After is not about finding Prince Charming or Princess Perfect – although that doesn't hurt – but about finding instead the power source within you. And it all begins with Controlling Your Own Remote. And it's all based on one little secret that provides the guiding light along the authentic, proven path to well-being and contentment.
The Secret Life of a Weight-Obsessed Woman centers around my own personal struggle with tying my self-worth to the pointer on the scale. Do you think about food too much? Avoid social situations where you're apt to over-indulge? Envy those  "skinny bitches" and wonder how they do it? Are you just ten pounds away from happiness? You are not alone. From information to inspiration, my message encourages audiences to break free of self-limiting behaviors and thought patterns that prevent them from operating at full throttle.
Client List
I have spoken for a wide range of audiences, including:
Adath Israel Synagogue Sisterhood
Advance Realtors
AFLAC – State of Ohio
Amelia Public Library
American Business Women's Association
Anderson Newcomer's Club
Anderson High School PTA
Anthem Blue Cross Blue Shield
Association of Women in Communication – Authors Evening
Barnes & Noble
Beckett Ridge Women's Club
Blanchester Library
Blue Ash Business Association
Catholic Library Association
Cedar Village
Congregation Schaarai Zedek
Duro Paper Bag
F.E.M.A.L.E.
Focus on Women
Hamilton County Library Association
Inn on the Pond
Institute for Learning In Retirement
Joseph Beth Booksellers
Mercy Franciscan Health Systems
Metropolitan Club
Mt. Notre Dame High School – Senior Day
National Council of Jewish Women
NEC Communication Systems
Northern Hills Sisterhood
Orlando Chapter of Hadassah
Ohav Shalom Sisterhood
Ohio Child Conservation
Orthodox Jewish Home
Reform Jewish Home
Rodeph Sholom Sisterhood
Rotary Club – Cincinnati Chapter
Ryland Estates Country Club Group
Saint Leo University- University Campus
Schaarai Zedek Temple
Seven Hills American Business Association
St. Gertrude's Senior Club
Speaking of Women's Health – Teen Ambassador Program
St. Mary's PTO
Tampa Jewish Federation
Tampa Jewish Federation – Lion's Group
Temple Sholom Sisterhood
Tri Health/Amercian Heart Association
The Jewish Federation of Pinelllas/Pasco
The Jewish Federation of Greater Orlando
The Jewish Federation of Lee and Charlotte Counties
The Times Group
University of Cincinnati Center for Retirement Studies
Valley Temple Sisterhood
Warren County Library Association
Weinberg Village
Wise Temple Sisterhood
Women Helping Women
Women's American ORT
Women's Conference
Wyoming Music Association
Wyoming Newcomer's Club
Wyoming Women's Club