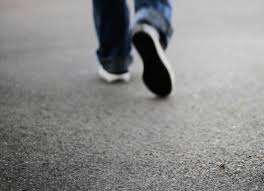 Photo Credit: transplanbuddies.org
Over the years I've written many columns on my life with my  children.
   A soccer mom's Sunday
   Is an awful lot like Monday
   It's prying and vying and sighing and trying
   To get everything done
   That needs to be done
I've written about running a household.
    It's loading the dishes
   And containing the wishes
   Of husband and children
   And your own unfulfilled dreams

Of the importance of just being there.
   It's picking up clutter
   As you hear them all mutter
   "Ma, you're blocking the TV
   Please move
   So that we can see."
Of the struggle to maintain a home replete with calm and good spirits.
   It's bringing order to chaos
   And chaos to order
   In a never ending battle
   With boredom and fatigue
Of the realization that it's tempting to place your relationship with your partner on the back-burner when strife and trouble come-a-calling.
   I laugh at life's ironies
   While fighting despair
   I long for my husband
   Even though he's right there
And I acknowledge that at timers there's a difference, a very large difference, between what's printed and what's felt.
   I write to "Keep Coping"
   Instead of just moping
   When all I'd like to do
   Is climb back in bed
   With a good book
   And a box of vanilla fudge
Over the years I've written many columns on the eve of my sons  graduating and moving on – from pre-school to kindergarten, from grammar school to middle school, from junior high to high school and from high school to college. 
The latter move is always the most wrenching for me. I'm not the one at graduations incessantly snapping pictures or craning to capture the perfect moment on video. I'm the one huddling in the corner, writing furiously on a napkin, in an effort to put in words what I'm experiencing as my youngest child walks down the aisle to the strains of Pomp & Circumstance.
   And when the kids are so little
   It's wishing they'd grow up
   And when they are older
   It's wishing they'd just show up
  To shed some magic glow
   On my endless routine
And I'm not the one making scrapbooks. I figure my published thoughts will be my legacy to my five grandchildren and one on the way.
I muse as I cry. And cry as I muse. And I know I'm not alone.
I know there are many mothers out there that can't believe that beautiful little child they birthed 18 years ago is leaving the nest. And taking their heart. I was in that club too many years ago.
So, in closing, please note my heartfelt wish: May yours venture forth safely and return home often.